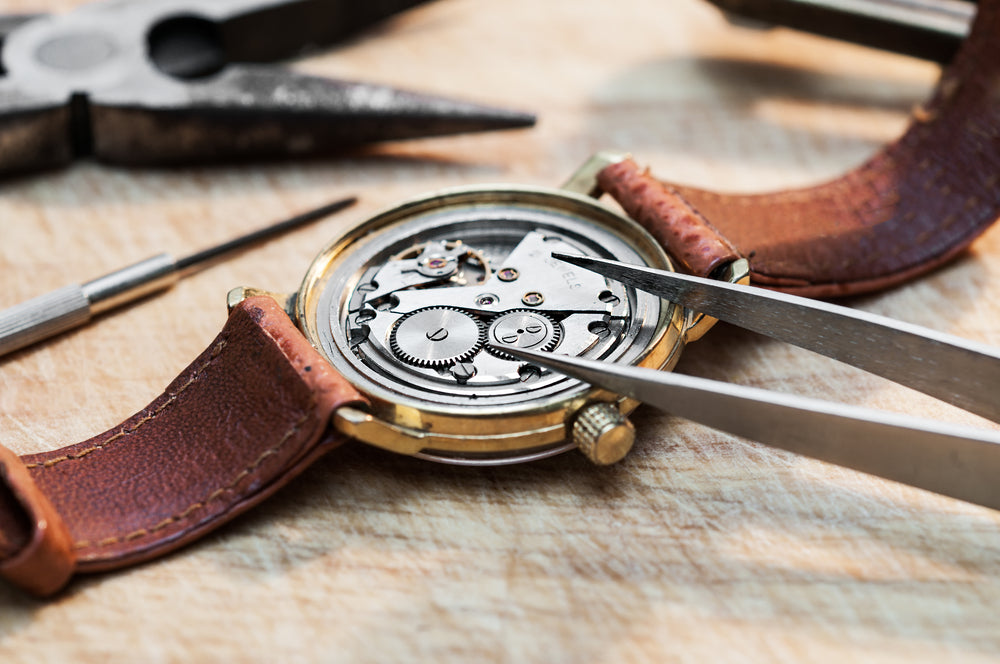 How to Take Better Care of Your Watch for Peak Performance & Appeal
Your wrist watch contains a delicate and complicated arrangement of tiny mechanical elements, crystals, unique designs, and (possibly) valuable gemstones. It could also hold cherished memories or get passed down as an heirloom. With all these things to consider, how could you go without making sure your watch is taken care of? Many watch owners neglect proper watch care, assuming that their wrist watches will still work the next day; however, timepieces are extremely sensitive, and neglected maintenance and carelessness can result in both exterior and interior damage, slow movements, and expensive repairs or replacements. 
Thankfully, we at Time After Time know a thing or two about watch care and are skilled at performing watch maintenance and watch repairs on Kate Spade and other designer name pieces. We are happy to lend a helping hand to watch owners who want to keep their watches ticking and looking good! 
Read Your Watch Manual.
The manual is there for a reason. Make sure to read through your watch manual and perform the recommended maintenance. After all, there's no better place to find watch care advice than directly from the source. Watches come in a variety of shapes, sizes, materials, and movements, so there may be tips listed in the manual that are specific to your model.

Clean Your Wrist Watch.
Every once in awhile your watch will require a nice deep cleaning to maintain its good looks and prevent dirt and oil build-up. 
To properly clean your watch: 
Detach the strap from the watch case, and wipe down the case with a dry microfiber cloth.

Allow the metal strap to soak in warm water and mild dish soap. For leather straps, follow the same procedure, but use white vinegar instead of soap. 

After soaking, take a clean, soft-bristled toothbrush (preferably unused) and scrub the strap lightly to eradicate stubborn dirt. 

Rinse with clean water, and dry with a lint-free cloth to avoid mildew growth. 
Know Your Watch's Water-Resistance Level.
Most watches produced today are water-resistant up to a certain level. Even older, vintage watches have some water resistance, but they can lose that quality over the years. If your watch is not waterproof, a little splash should not cause spontaneous combustion, but it's advisable not to tempt fate! 
Have Your Watch Serviced by Professionals
Taking care of your watch also means that you know your limits. It is not advisable to open your watch case by yourself as it leaves the sensitive mechanisms exposed to dust, dirt, and moisture that could severely damage your watch. Instead, it is recommended that mechanical watches get professionally serviced once every three years and quartz watches, every three to four years.
When you need your watch repaired or expertly serviced, or you need a watch band resizing, bring it to a Time After Time location near you. Our watch care professionals can clean and service any watch, so come in today and have your watch good as new tomorrow!