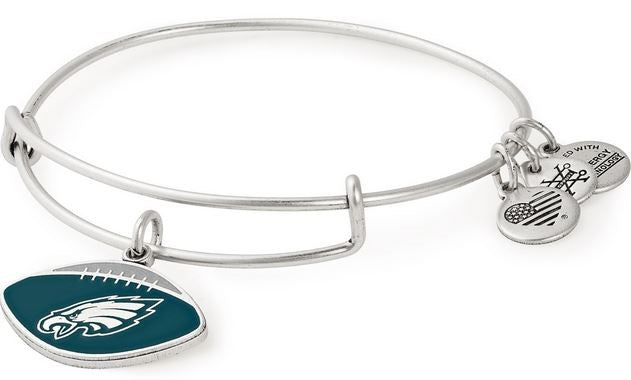 5 Perfect Accessories for Any Eagles Fan
The football season has finally kicked off, and as Eagles fans, it's the first time we'll get to enjoy a season as defending Super Bowl champions. Anyone who follows the NFL knows that repeating as champions is one of the hardest feats to accomplish. However, if one team can rise to the occasion, it would be the Philadelphia Eagles. With Carson Wentz returning to the Eagles offense and one of the best defenses in the league, the Birds are poised and primed for postseason glory once again.
Some of the things that set the Eagles apart from other teams in the league are not just their elite and skilled players, but also their loyal and passionate fans. Whether it be a home game at Lincoln Financial Field or an away game across the country, Eagles fans represent their team and wear team colors everywhere. As a company that provides more than just experienced watch battery replacement services, we also carry some of the best accessories for any Eagles fan out there. Check out these five great Eagles accessories from Time After Time that will allow you to represent the Super Bowl champs in style.
Alex And Ani Philadelphia Eagles Football Color Infusion Charm Bangle
One major way to show team loyalty is with this expandable bracelet from Alex And Ani. This charm bangle is perfect for ladies to wear any day of the week, and especially on game day.
PANDORA Charm – The "Philly Philly"
By deciding to call the Philly Special on 4th down in the Super Bowl, Doug Pederson, Nick Foles, and the Eagles ran what is now considered one of the best plays in Super Bowl history. What better way to commemorate this game-changing play than with the Time After Time exclusive "Philly Philly" PANDORA Charm
Sparo Eagles Watch WTCHR2501
As a die-hard Eagles fan, when the clock strikes 0 after the game, you are already counting down until the next Birds game. Enjoy seeing your favorite team logo as you check the time on this Sparo brand Eagles watch. Always be prepared for game time!
Nixon Secret Spot A356-2851-00
If you want to accessorize and represent your favorite team while still keeping things modest, the Nixon Secret Spot is the watch for you. This watch has gold plated stainless steel band material, and the look is completed with a green dial color and polished bezel.
G-Shock Analog-Digital Watch GA700UC-3A
Weather during football season can be nasty at times. From high winds, heavy rains, and even snow, you want to make sure you have a timepiece that can withstand the elements. Our G-Shock watches allow you to do just that and we even have them available in the Eagles colors!
To learn more about our great accessories or battery watch replacement services, contact us today!