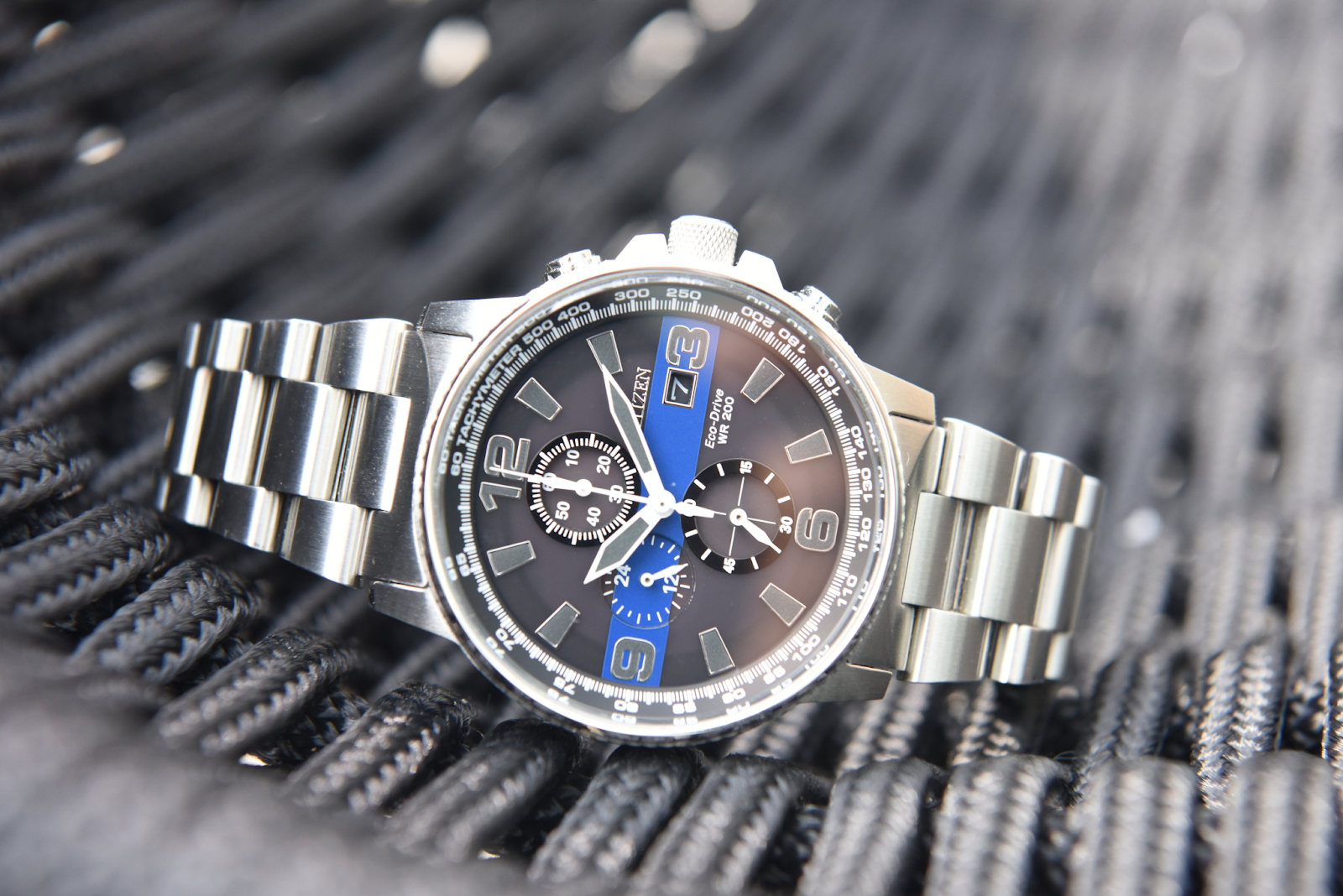 All About the Citizen Thin Blue Line Watch
Citizen's timeless collection of watches features many sleek, stylish timepieces that perfectly bring together the outfit you're wearing to work. But the brand cares about more than just style.
Citizen is dedicated to supporting important causes and to honoring some of the most underappreciated members of our society. They even offer the "Citizen National Merit Scholarship," a program they've sponsored for the past five years. They believe in supporting hard-working, underprivileged students who want to better themselves because it will benefit our society as a whole. They also donate their excess merchandise to the wonderful folks of Good360, an organization dedicated to soliciting product donations from major brands for the sake of helping families in need.
One of Citizen's latest additions, the Thin Blue Line Watch, is a tribute to the men and women of law enforcement who keep our communities and our families safe day-in and day-out. Citizen appreciates the police officers who dedicate their lives to protecting our lives from imminent danger day after day, time after time! In fact, this new watch is just one of the ways they say "thanks" to the boys and girls in blue!
Therefore, don't hesitate to say thank you to a police officer close to you with the Thin Blue Line Watch.
With a stainless steel 42mm case, mineral glass crystal, and water-resistant technology, this is the perfect watch for you or a uniformed loved one.
Other features include:
⅕ second chronograph

12 & 24 hour time

Screw-back case

Fold-over clasp with release button

Tachymeter scale
The Thin Blue Line Watch also comes with a customizable Gold Tone card that we will personalize by engraving it with the name, rank, and badge number of the police officer who the watch is meant for. This personal touch will put a smile on the face of even the most rugged police officers. Not to mention, it looks nice too!
Time After Time performs watch repairs near Atlantic County, NJ, on all lines of Citizen Watches - including the new Thin Blue Line Watch. So, if you've broken your favorite timepiece or you can't figure out why one of your watches stopped working, get a watch repair estimate so you can have a rough idea of how much it will cost to repair.