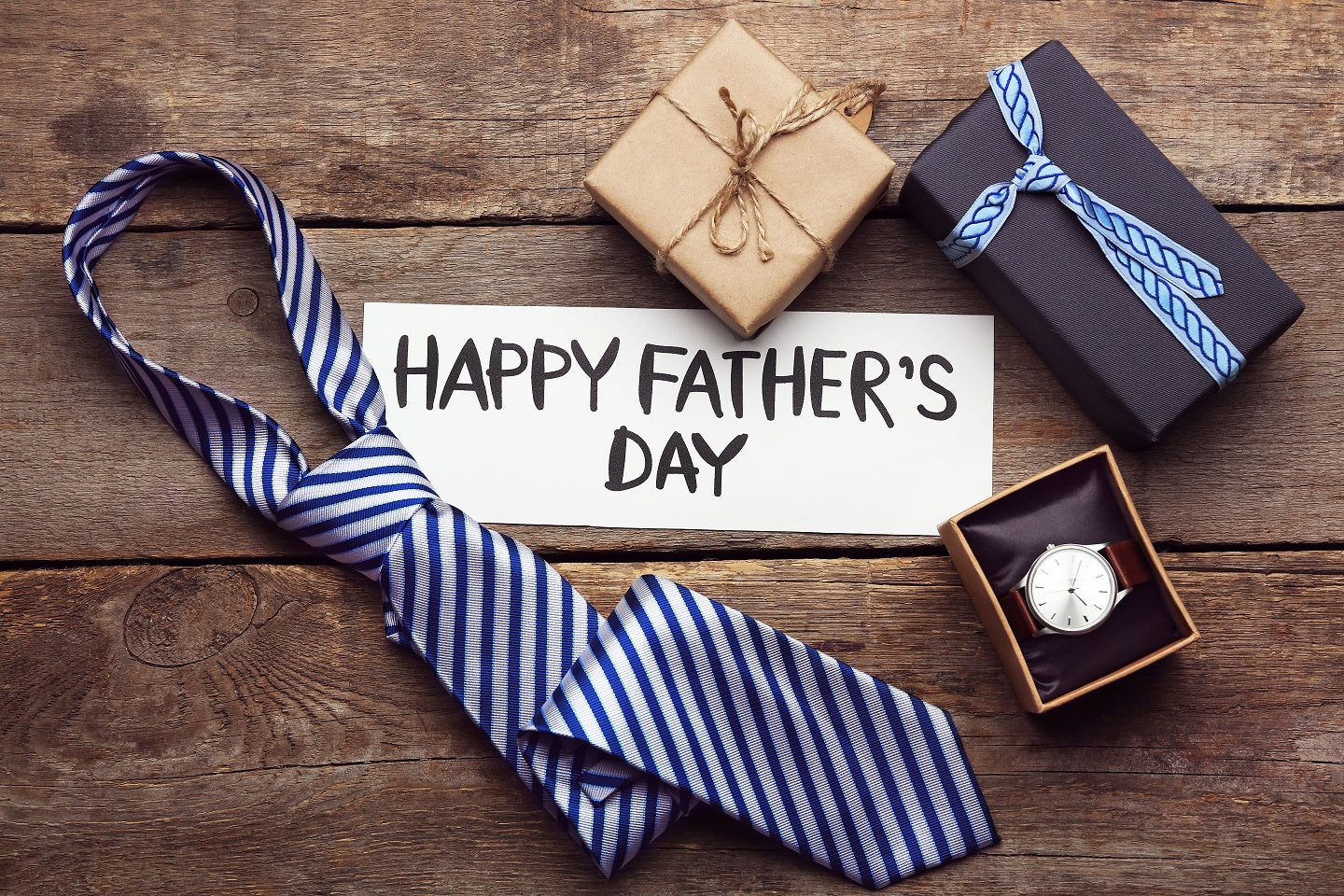 Father's Day Gift Guide: A Watch for Five Types of Dads Brought to You by Time After Time
Does your dad do a lot of traveling? Is he really athletic or always on the go? Our watch experts at Time After Time have meticulously searched our extensive inventory of over 40 different brands of designer watches to create the ultimate Father's Day gift guide for every kind of dad!
Traveling Dads
Fuel dad's wanderlust, or simply gear him up for his next business trip with a Citizen Satellite Wave or Radio Controlled Citizen's watch. The Citizen Satellite Wave can receive time signals from GPS satellites, providing the most accurate time of any watch on the market. Does he travel over different time zones? The Satellite Wave also adjusts time in a little as three seconds and has the world's fastest signal reception.
Business-minded Dads
If your dad is a businessman, he's going to need a sleek and sophisticated timepiece to match his polished suit and tie appearance. The Movado 1881 Automatic or a Classic Bulova are both perfect for everyday use, can be dressed up or dressed down, and never lose their sense of style.
Adventurous/Thrill-seeking Dads
You can catch the adventurous/thrill-seeking dad on an underwater adventure, skydiving, or doing other extreme sports. We recommend the Citizen Ecosphere Golf, that boasts a stainless steel band with eco-drive technology. Never again will he have to replace the watch's battery because the Citizen Ecosphere is solar powered and charges in the light. Capable of traveling over 300 feet below water, this watch is excellent for the snorkeling dad in your life.
Cool Dads
For the cool or hip dad, you need a watch that is fresh and stylish. Any watch from the Bulova Precisionist Collection will fit the ticket because of their precise timing and intricate dial designs. Another option for the ultra-cool dad is the fashionable Gucci Men's G-Timeless Quartz watch. Made of strong stainless steel and a remarkable rose gold finish, it is the ideal combination of edgy and sophistication.
Tech Savvy "On-the-Go" Dads
Smartwatches are becoming increasingly popular with their easy-to-read and touchscreen functionalities. The tech savvy dad will love the Fossil Q Smartwatch equipped with email and text notifications, as well as customizable face dials.
This Father's Day, get dad a gift that matches his personality and lifestyle with a handpicked Time After Time watch that can sized right at one of our locations. Stop into your nearest Time After Time location today, or browse our website to see everything we offer!